70%
Flavor profile: PIneapple, Caramel, Honey
All of our single-origin chocolate is made with just cocoa beans and sugar; no added cocoa butter, lecithin, or vanilla. Our chocolate is free of soy, dairy, eggs, and gluten, and it is made in a factory that does not process nuts.
Regular price
$14.00 USD
Sale price
$14.00 USD
Unit price
per
Sale
Sold out
Awards:
International Chocolate Awards 2019 - Americas - Bronze
Good Food Awards 2018 - Winner
Share
View full details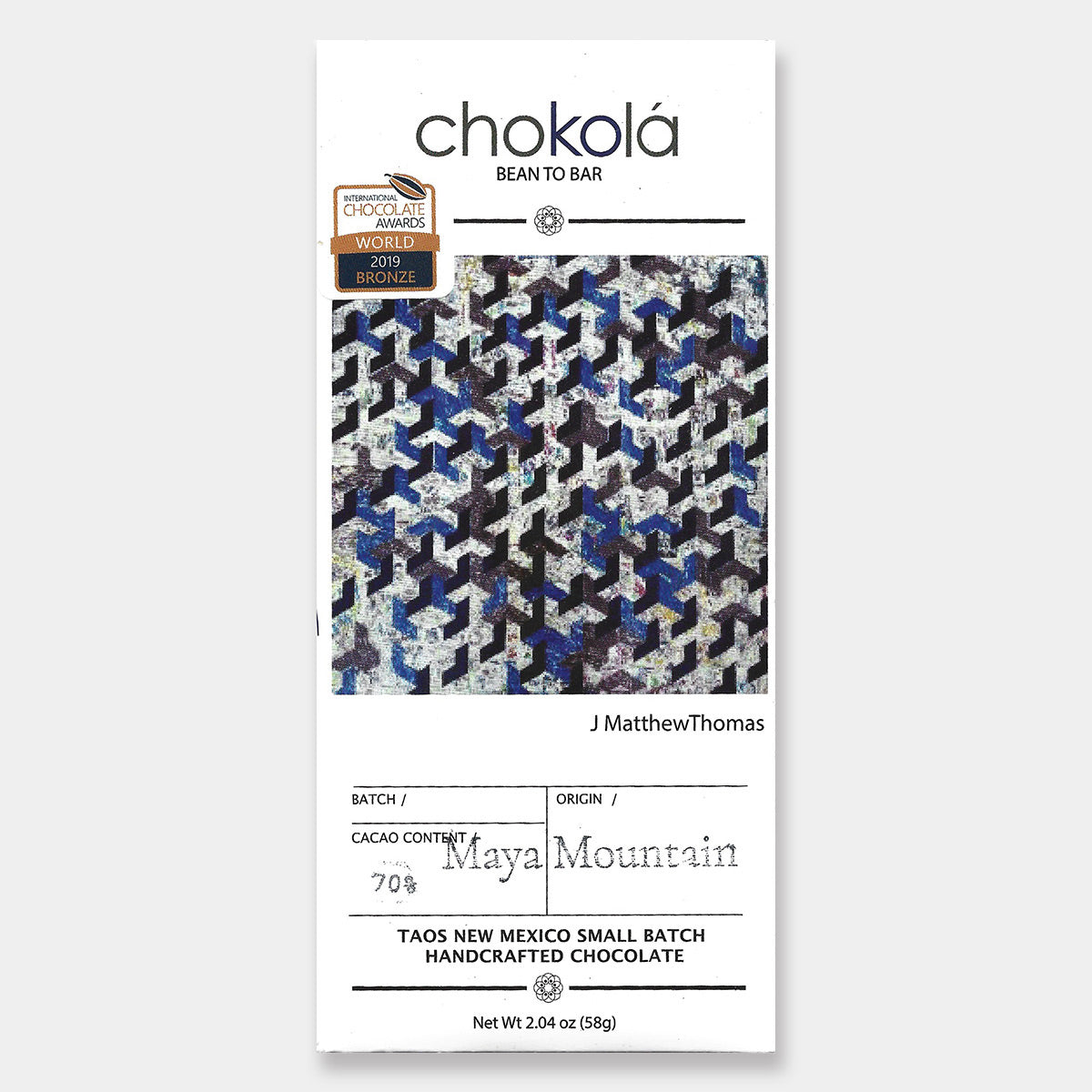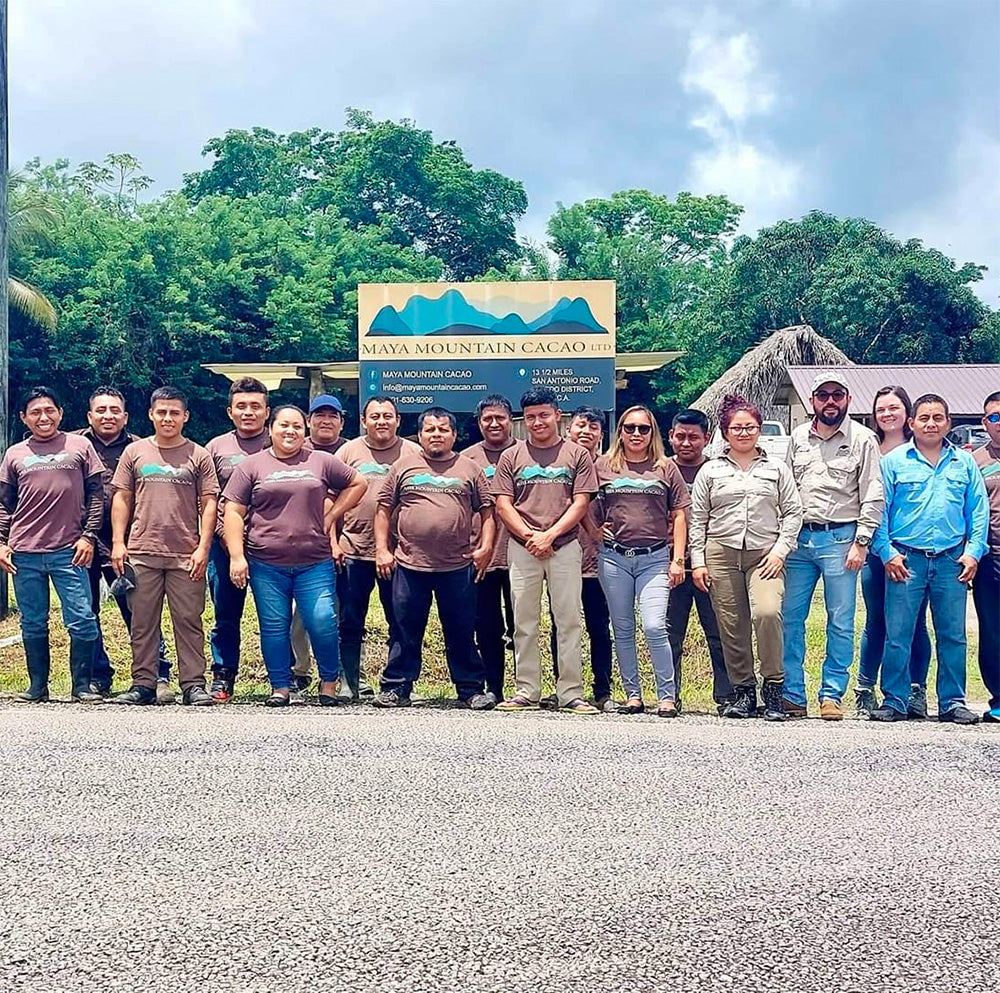 Maya Mountain
Maya Mountain Cacao (MMC)was founded in 2010. As a pioneer in the centralized fermentation social enterprise model and the first exporter in the country to produce high-quality, centrally-fermented cacao for the U.S. craft chocolate market, MMC put Belize on the craft chocolate map. MMC works with 350+ certified organic smallholder cacao farming families in the Toledo and South Stann Creek districts, most of whom are indigenous Q'eqchi' and Mopan Maya who have been producing cacao for generations.
Origins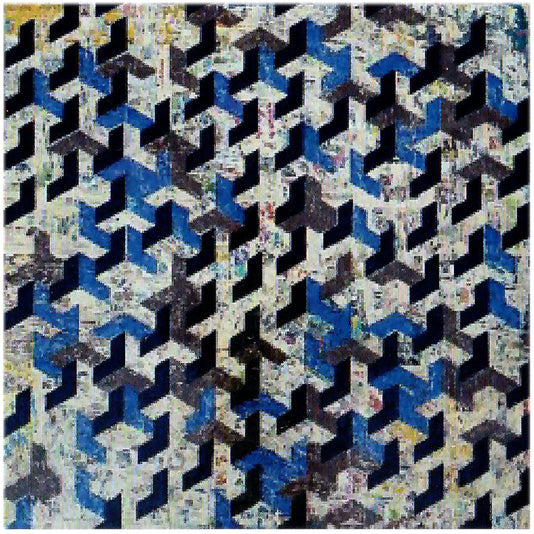 J Matthew Thomas
In my current body of artwork, I explore the "gray zone" between the chaos and order of everyday life, seeking order by creating geometrical patterns from the material debris of life's habitual encounters. My process is additive and subtractive, not unlike the practice of architecture and construction. I make paintings by layering various kinds of discarded paper - newspapers, magazine subscriptions, food cartons, bills, envelopes, on wood panels and sanding through the layers to reveal a range of colors, textures, and text.