75%
Flavor profile: Citrus, Ripe red fruit
All of our single-origin chocolate is made with just cocoa beans and sugar; no added cocoa butter, lecithin, or vanilla. Our chocolate is free of soy, dairy, eggs, and gluten, and it is made in a factory that does not process nuts.
Regular price
$14.00 USD
Sale price
$14.00 USD
Unit price
per
Sale
Sold out
Share
View full details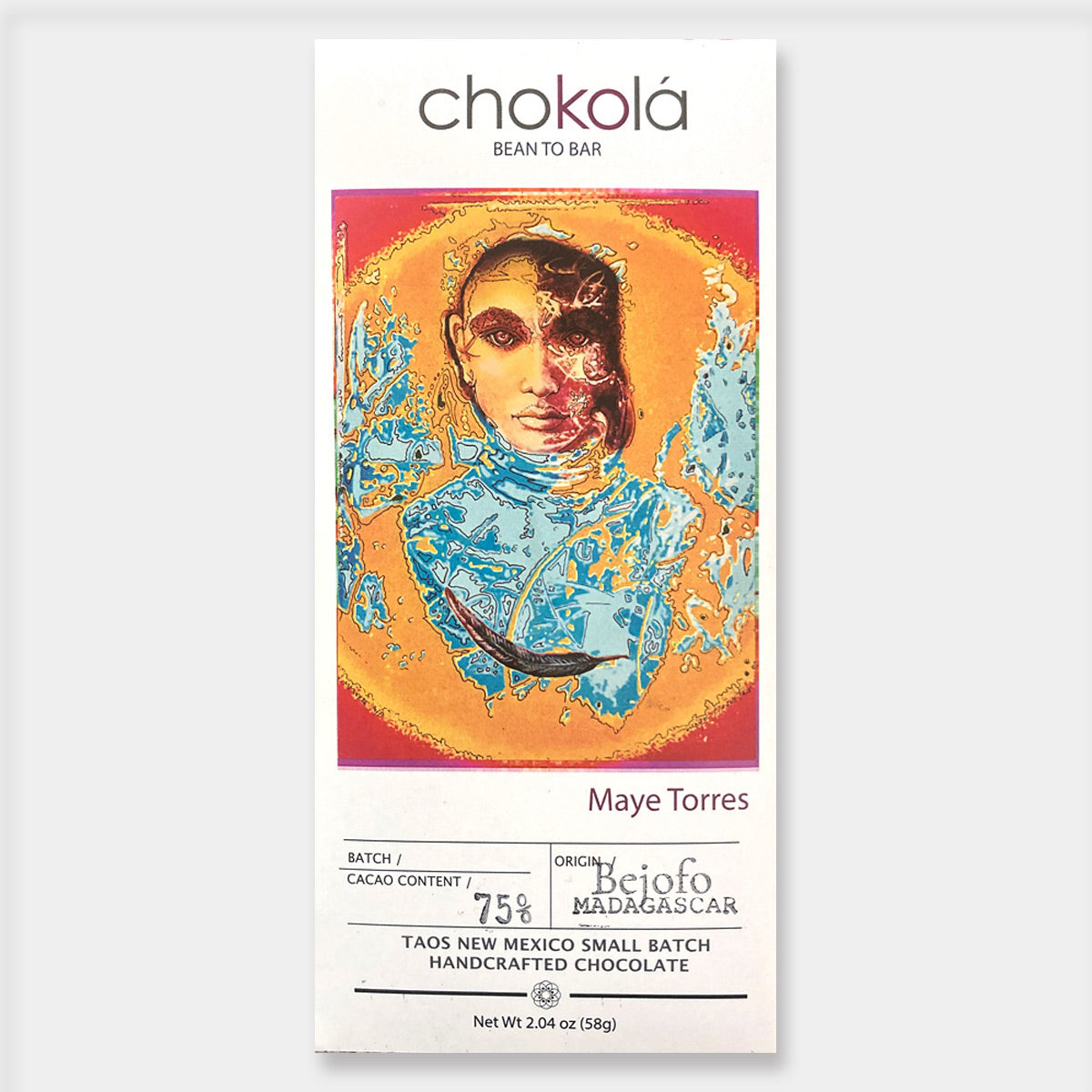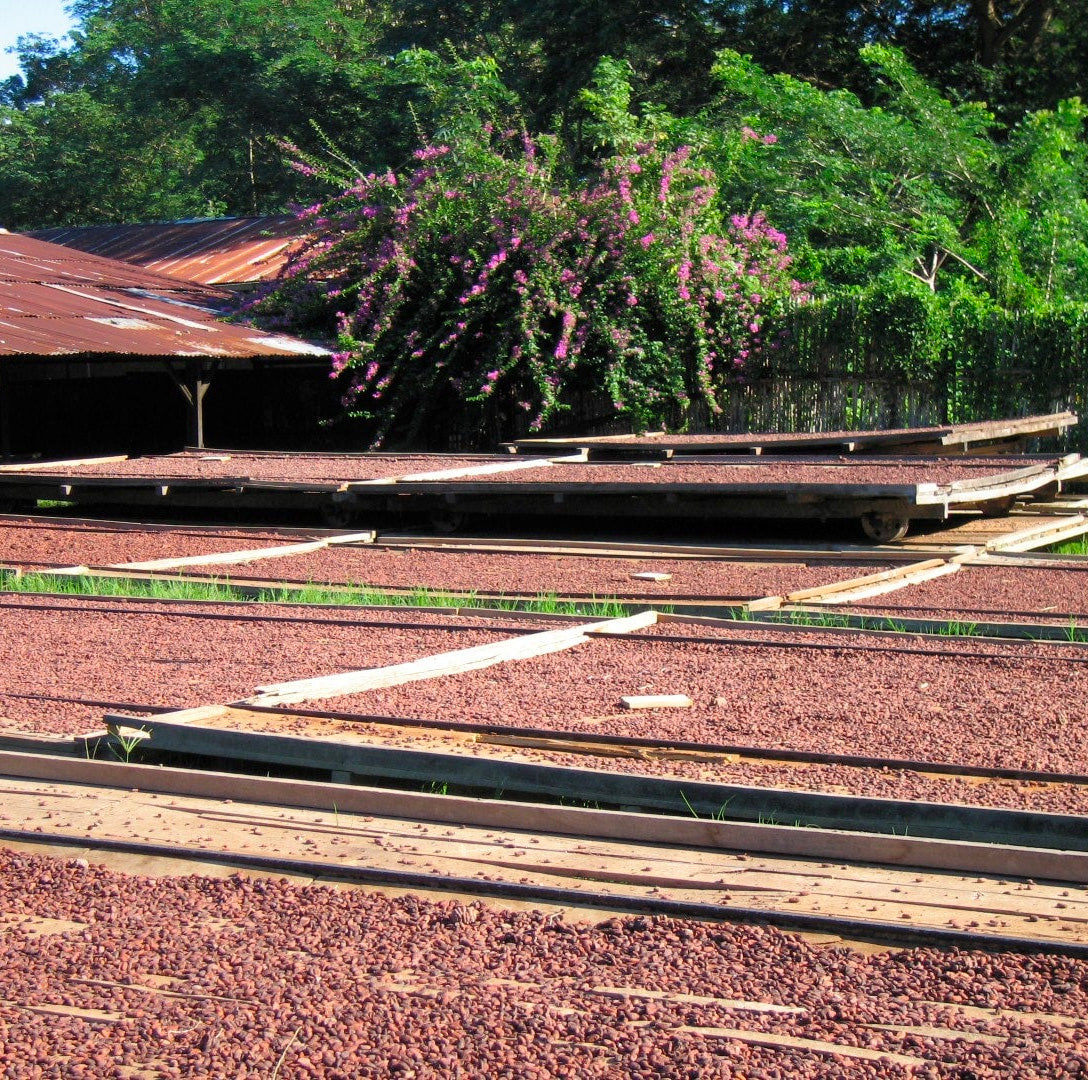 Bejofo Estate
Bejofo Estate is an organic cacao orchard that makes up one part of the 2000-hectare Akesson Estate in northwest Madagascar's Sambirano valley. Akesson's Estate is divided into four smaller estates--Madirofolo, Menavava, Bejofo, and Ambolikapik. It is managed by Bertil Akesson, who has specialized in growing fine cocoa, pepper, and other spices for many years. Bejofo Estate produces 300 tons of cocoa a year. Bertil also sells chocolate made out of his own cocoa under the "Akesson's Organic" brand, which is sold throughout the world.
Origins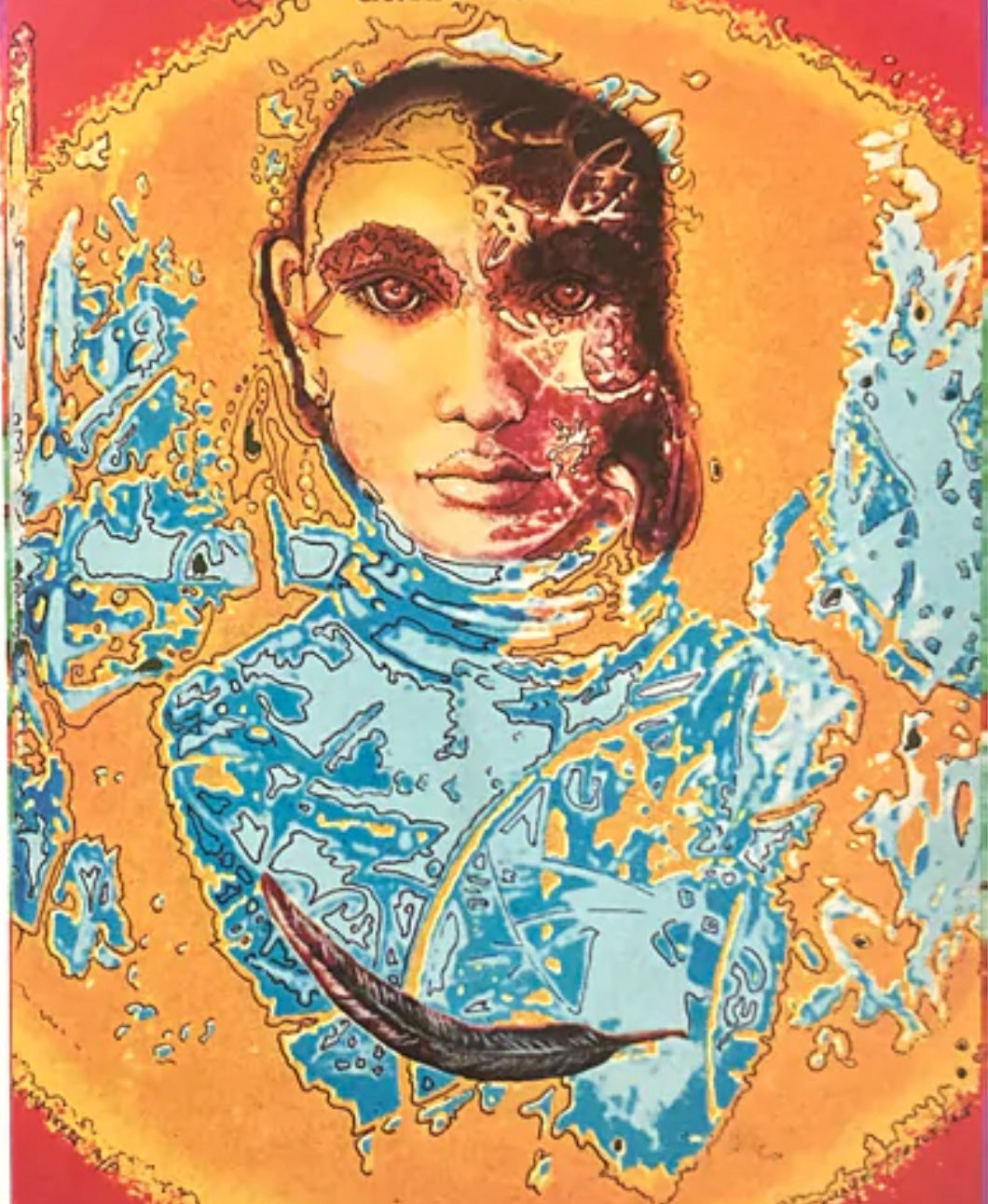 Maye Torres
Influenced by the great artists of Taos, Maye Torres's work transcends boundaries and the mundane. Specializing in large scale drawings and sculpture, (in ceramics and bronze), she has developed a unique style of art that reflects our global culture. As a child she was raised in New Mexico and Latin America and was deeply influenced by their cultures, arts, and spiritual beliefs.